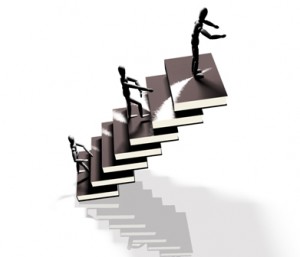 Well, sort of. Did you know you have free access to courses, seminars, interviews, and speeches from Stanford through iTunes? Numerous other colleges and universities, from UCLA to Yale to Wellesley, also offer a range of free content through iTunes U that can be downloaded to your iPod. The type of content varies widely by institution, but a sampling includes:
Econ 159: Game Theory (Yale University)

– A 24-lecture course providing an introduction to game theory and strategic thinking, including ideas such as dominance, Nash equilibrium, and adverse selection.

CS 547: Human-Computer Interaction Seminar (Stanford University)

– Video seminars on topics related to human-computer interaction design. Over 60 sessions are available, including topics such as "Better Game Characters by Design" and "Social Immersive Media."

ENGL 102: English Composition II (Harrisburg Area Community College)

– A 17-part short video series on grammar rules.
The wide range of material available on iTunes U makes it worth exploring. You can browse offerings by academic institution or search by subject matter. How often in life can you get something of tremendous value for next to nothing? So, the next time you're stuck in your dentist's waiting room, why not use the time to learn a thing or two about Underworld Deities from Missouri State University's Classical Mythology course on your iPod?