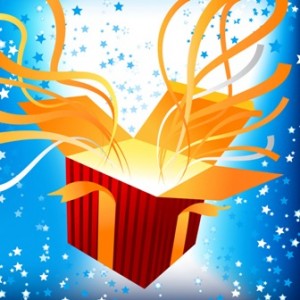 "The best way to remember your wife's birthday is to forget it once." – H. V. Prochnow
Have you ever been pleasantly surprised by a "Happy Birthday" card or gift from someone you didn't expect to remember your special day? Wouldn't it be nice if you could remember to show the same thoughtfulness to people in your life?
How do you currently keep track of birthdays for all your friends, relatives, and business associates? Perhaps you use an old-fashioned paper calendar or daily planner. Maybe you've been able to leverage technology by putting those important dates into your Blackberry or iPhone. Better still, you can utilize an online birthday reminder service (such as www.birthdayalarm.com) to send you emails as important birthdays or other special events approach. This makes it less of a hassle should you lose or upgrade your smartphone.
Typically, the reminder service will send you an email two weeks in advance of the special date, giving you ample time to purchase a gift or make celebratory plans. For those procrastinators out there, a follow-up reminder email will be sent to you as the date creeps closer. Many of these reminder services offer extra features, such as E-card delivery, for added convenience. By using a birthday reminder service, it becomes effortless to demonstrate your thoughtfulness to loved ones and the rest of your personal network.